Introducing the
"Allandale"
series of dog runs and kennels .
These dog runs are constructed on-site to individual requirements .
The major points include a lightweight roof using a uv resistant , reinforced horticultural material for long life providing cover from rain and shade from the sun . This cover extends over the deck area and over the door-way for shelter when opening / closing in the rain .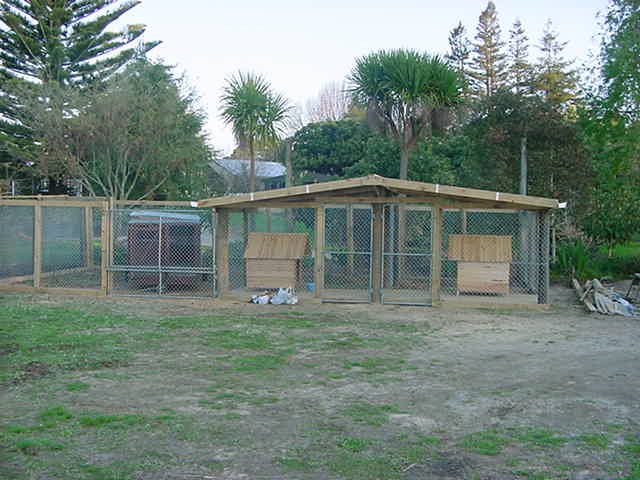 Double run with puppy quarters on left .
Note double gate system with short lower gate .
Dog houses not included .
All with 1.8 m high diamond mesh fencing surround which provides more than adequate hight for larger breeds .
All designed with a dirt/grass area for a "toilet" space and deck whilst giving a very generous living space for your best freind .
We construct these runs in the bay of plenty and consider other areas by request .
gofetchgoldens@gmail.com